Cooking and high availability?
04.05.2018
Falk Birkner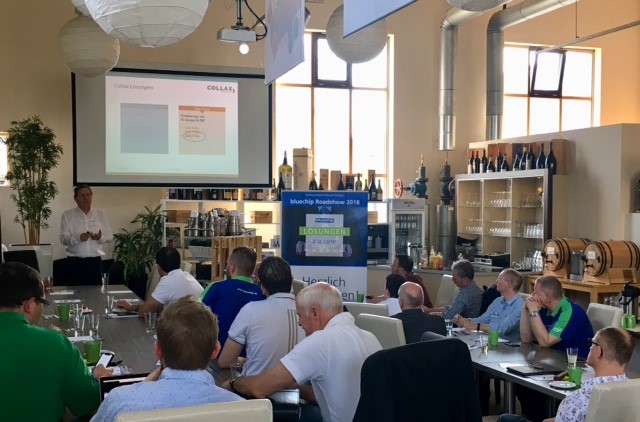 Interesting and nutritious roadshow of the bluechip, where we were very happy to be there again in April. After the lectures we cooked together and I could personally be present in three locations, present, cook and eat. It was a very good idea to cook together. Interestingly, while stirring in chocolate dough, one can also discuss high-availability servers excellently.
I had noticed that there were of course always several stoves in the cooking schools. So the cooking event was also fail-safe! :) Also the proverb "Many cooks spoil the porridge" did not apply at all. The respective cluster manager of the cooking schools had the resources and workload distribution to the different stoves completely under control. The modern infrastructure in the cooking school premises is also related to current cluster systems, except that there was nothing there that was somehow software-defined.
The memory of the great smells, colours and dishes and also the fact that small successes in the form of a partial dish are later combined in the team to a tasty complete menu will certainly remain in my positive memory for a long time. What experiences have you had at cooking events?